While she probably can't stand the fact, Susan is our senior most veterinary technician.   Susan worked with both Dr. Val and Dr. Tim prior to them starting Country Care Veterinary Center in 2013.  
Susan's kindness in immeasurable, and she always looks out for your pet's best interest.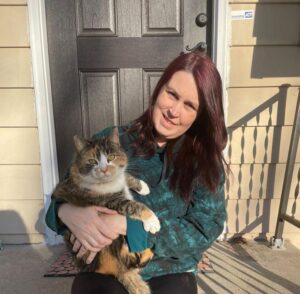 SUNY Delhi – AAS Veterinary Technology – Class of 1996
Why did you become a veterinary technician?
"I wanted to become a LVT because from a very young age I loved animals and wanted to help them."
What is your favorite part of working at Country Care Veterinary Center?
"My favorite part of work is assisting with surgeries and seeing sick pets make a full recovery and go home. "
What do you do when not working?
"Watching my daughter, Sophia's volleyball games and spending time with family and pets."